You're on the Hime-sama Gentei! Anime episode list and information page. Here you can Download Hime-sama Gentei! Episodes for free. We try our best to provide you with high quality Hime-sama Gentei! Episodes for a quick, reliable way to download Hime-sama Gentei!. Below you will also find a short summary and also a list of Hime-sama Gentei! Episodes.
Hime-sama Gentei! Subtitle Indonesia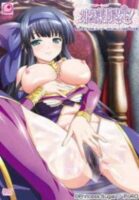 Description:
This is the first title by Princess Sugar. Celina is the princess of the prosperous western European country of Mellberg and came to Japan to study at a normal school while concealing her true identity. Since she is a distant relative to Yuu, she ends up living in his house. One day, the princess of the resource-rich country of Marualand, Olivia, was exiled to Japan in a coup d'état. Quickly gaining notice around the town, she was treated like a honored guest. However, Yuu disapproved of her snobby attitude since he had grown accustomed to being around princess Celina. Then, Celina told Olivia not to be near him as he is her most precious person. Not backing down from the challenge, she states that she will make him hers.
Reminders:
If download link doesn't work, make sure to try another download link.
Hime-sama Gentei! English Subbed.