You're on the Inda no Himekishi Janne Anime episode list and information page. Here you can Download Inda no Himekishi Janne Episodes for free. We try our best to provide you with high quality Inda no Himekishi Janne Episodes for a quick, reliable way to download Inda no Himekishi Janne. Below you will also find a short summary and also a list of Inda no Himekishi Janne Episodes.
Inda no Himekishi Janne Subtitle Indonesia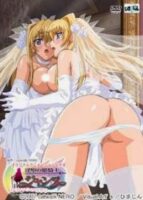 Description:
There is a beautiful princess, Janne, in a beautiful country. She has a special ability in sword technique and magic. The country is peaceful but monsters called ogres start to attack them. Janne takes an initiative and battles the ogres but her younger sister Yuwa is taken by them. Janne goes to Dark Elf's fastness by herself but she is trapped and caught by them. Janne is given a sexual training there and her body and spirit gradually change…
Other Titles Inda no Himekishi Janne The Animation, The Princess
Episodes 2
Status Completed
Genres Anal, BDSM, Bondage, Dark-skinned Girl, Demons, Elves, Futanari, Gangbang, Himajin Planning, Incest, Large Breasts, Masturbation, Rape, Tentacles, Violence, Virgins, Yuri
Viewer 20577 Views
Reminders:
If download link doesn't work, make sure to try another download link.
Inda no Himekishi Janne English Subbed.